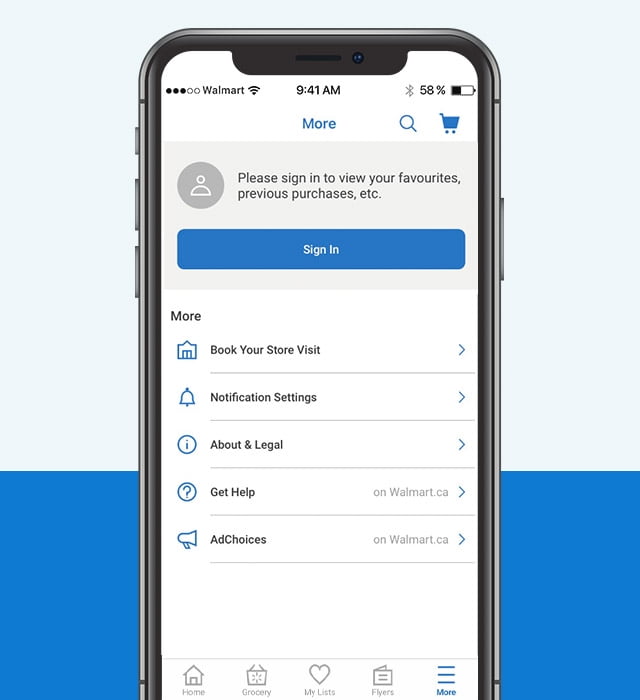 Download the Walmart.ca app, sign in to your account, and select "Book Your Store Visit" under the "More" tab.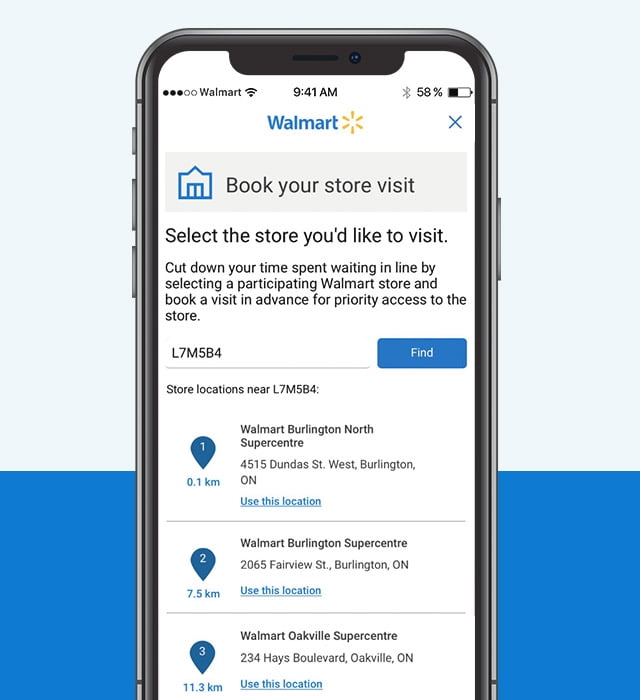 Select the store you'd like to visit as well as your preferred time slot.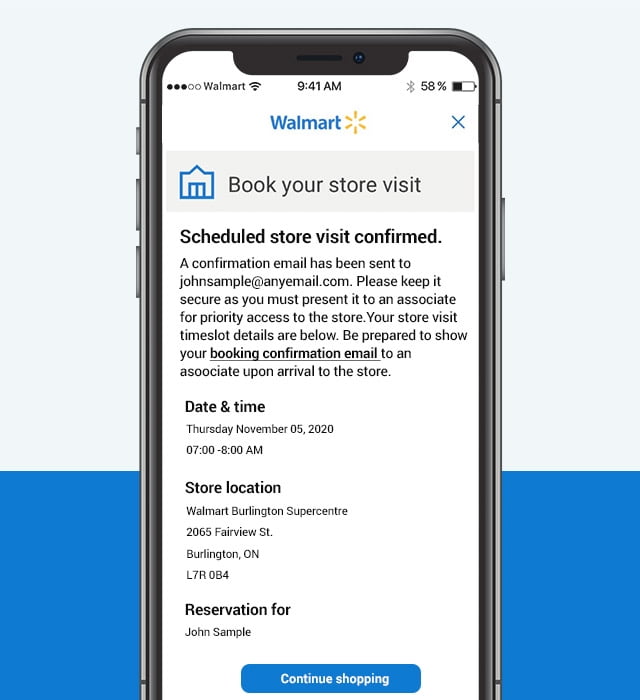 You'll receive a booking confirmation email that you'll be asked to show to an associate upon arriving to the store.