2 Opteka NP-FV100 4500mAh Ultra High Capacity Li-ion Battery Packs, Charger for Sony CX550, CX550V, CX560, CX560V, CX700, CX700V Camcorder with UV Filter,Cleaning Cloth,$50 Gift Card
2 Opteka NP-FV100 4500mAh Ultra High Capacity Li-ion Battery Packs 4500mAh Each
The high-capacity Opteka FV-100 rechargeable lithium-ion 4500mAh battery is a replacement for Sony FV-100 . It also features no memory effect that lets you recharge partially drained batteries without reducing performance. Vivitar Batteries are 100% guaranteed & sanctioned for safe use.

AC/DC Rapid Battery Rapid Charger For the Sony FV-100
The AC/DC Mono Rapid Battery Features a LED charging indicator, "Smart Charging" for coded batteries, auto-shutoff feature, 9V DC car adapter.

37mm High Definition UV Protective Filter
$50 for Online Digital Prints
47st.Photo Microfiber Deluxe Cleaning Cloth
By 47st photo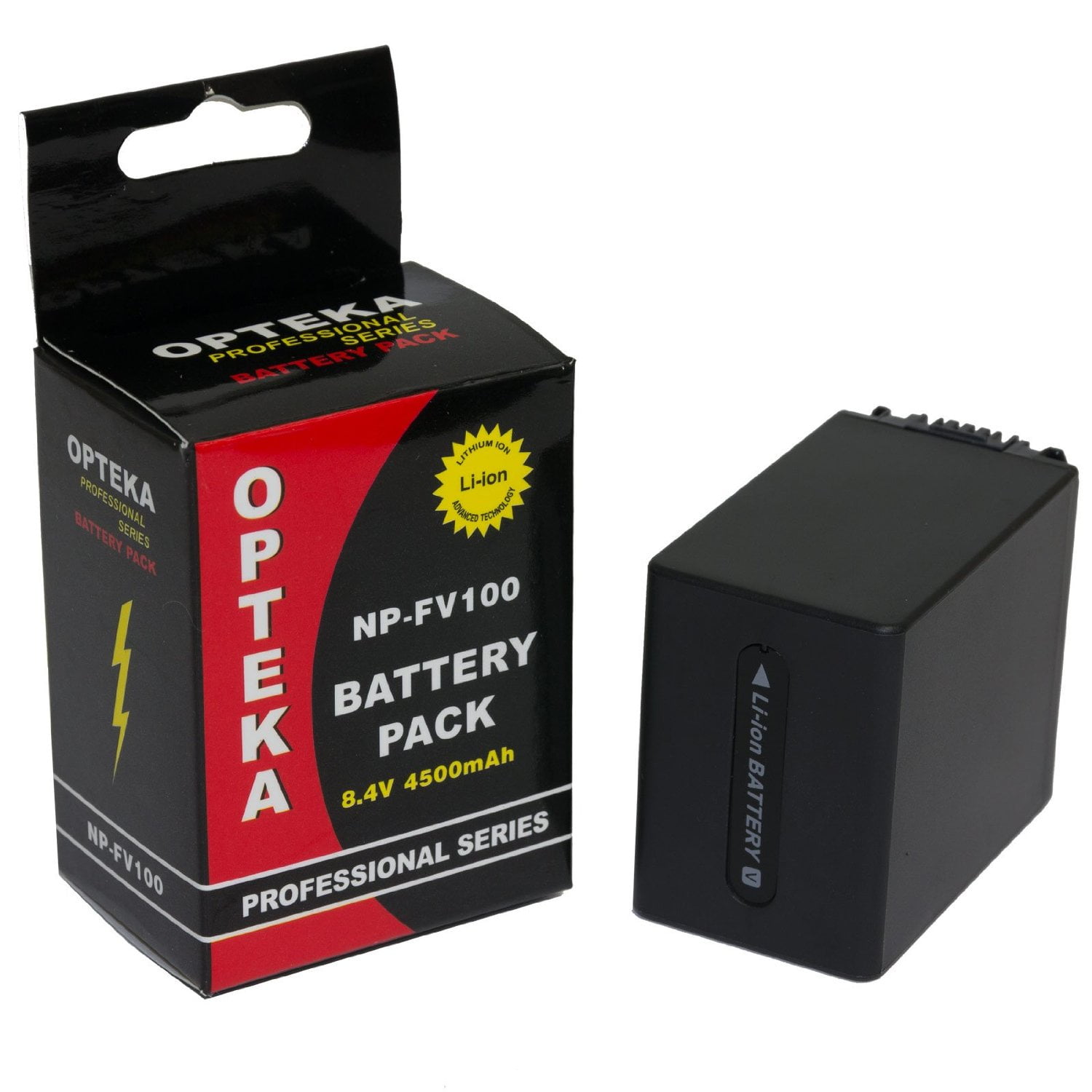 We're sorry! This product is not available. 
2 Opteka NP-FV100 4500mAh Ultra High Capacity Li-ion Battery Packs 4500mAh Each
The high-capacity Opteka FV-100 rechargeable lithium-ion 4500mAh battery is a replacement for Sony FV-100 . It also features no memory effect that lets you recharge partially drained batteries without reducing performance. Vivitar Batteries are 100% guaranteed & sanctioned for safe use.
AC/DC Rapid Battery Rapid Charger For the Sony FV-100
The AC/DC Mono Rapid Battery Features a LED charging indicator, "Smart Charging" for coded batteries, auto-shutoff feature, 9V DC car adapter.
37mm High Definition UV Protective Filter $50 for Online Digital Prints 47st.Photo Microfiber Deluxe Cleaning Cloth
Brand
Product Identifiers
Model #
SKU
UPC