2" Wood White 44 W x 48 H to 72 W x 48 H
More Sizes Available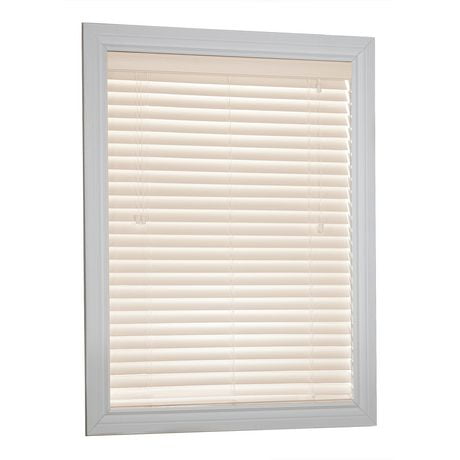 We're sorry! This product is not available. 
2'' WOOD Horizontal blinds are made with premium wood slats and come with standard controls.  The notched slats block out the light offering total privacy.  Slats can be removed for cleaning.  Decorative valance included.
Dimensions range from 44 W x 48 H to 72 W x 48 H with 1" Width intervals. Dimensions are in inches.
Size
58 x 48
Brand
Product Identifiers
Walmart Item #
SKU
UPC
Size
46 x 48
Brand
Product Identifiers
Walmart Item #
SKU
UPC
Size
63 x 48
Brand
Product Identifiers
Walmart Item #
SKU
UPC
Size
65 x 48
Brand
Product Identifiers
Walmart Item #
SKU
UPC
Size
68 x 48
Brand
Product Identifiers
Walmart Item #
SKU
UPC
Size
67 x 48
Brand
Product Identifiers
Walmart Item #
SKU
UPC
Size
50 x 48
Brand
Product Identifiers
Walmart Item #
SKU
UPC
Size
55 x 48
Brand
Product Identifiers
Walmart Item #
SKU
UPC
Size
48 x 48
Brand
Product Identifiers
Walmart Item #
SKU
UPC
Size
54 x 48
Brand
Product Identifiers
Walmart Item #
SKU
UPC
Size
47 x 48
Brand
Product Identifiers
Walmart Item #
SKU
UPC
Size
53 x 48
Brand
Product Identifiers
Walmart Item #
SKU
UPC
Size
70 x 48
Brand
Product Identifiers
Walmart Item #
SKU
UPC
Size
62 x 48
Brand
Product Identifiers
Walmart Item #
SKU
UPC
Size
71 x 48
Brand
Product Identifiers
Walmart Item #
SKU
UPC
Size
72x48
Brand
Product Identifiers
Walmart Item #
SKU
UPC
Size
60 x 48
Brand
Product Identifiers
Walmart Item #
SKU
UPC
Size
57x48
Brand
Product Identifiers
Walmart Item #
SKU
UPC
Size
44 x 48
Brand
Product Identifiers
Walmart Item #
SKU
UPC
Size
52 x 48
Brand
Product Identifiers
Walmart Item #
SKU
UPC
Size
49 x 48
Brand
Product Identifiers
Walmart Item #
SKU
UPC
Size
64 x 48
Brand
Product Identifiers
Walmart Item #
SKU
UPC
Size
56 x 48
Brand
Product Identifiers
Walmart Item #
SKU
UPC
Size
66 x 48
Brand
Product Identifiers
Walmart Item #
SKU
UPC
Size
59 x 48
Brand
Product Identifiers
Walmart Item #
SKU
UPC
Size
69 x 48
Brand
Product Identifiers
Walmart Item #
SKU
UPC
Size
51 x 48
Brand
Product Identifiers
Walmart Item #
SKU
UPC
Size
61 x 48
Brand
Product Identifiers
Walmart Item #
SKU
UPC
Size
45 x 48
Brand
Product Identifiers
Walmart Item #
SKU
UPC