Beyond Bullying, Jonathan Fast Hardcover
By Generic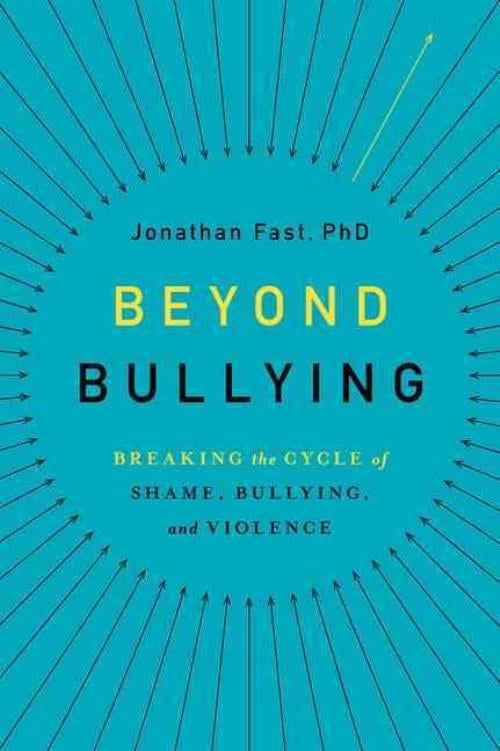 We're sorry! This product is not available. 
Beyond Bullying, Jonathan Fast Hardcover. In this ambitious new work, Dr. Jonathan Fast proposes a new way of understanding the bullying experience (of the bully, the bullied, and the bystander), via the lens of shame. Beyond Bullying posits that shame is the powerful emotion that is often at the heart of many of the dynamics classified as bullying. Shame is a common human emotion for which Fast establishes a hierarchy of reactions. The following is an example of "healthy shame": when 5-year-old Sam finger-paints on his plate with his mashed potatoes, his mother says "you won't be allowed to eat at the grownup table until you stop sticking your fingers in your food." The shame in this scenario is healthy because it encourages Sam to master skills that will make him more autonomous and socially appealing, compared to "toxic shame" that damages one's self-concept by critiquing what one is rather than what one does. The distinction can be seen in the example of a parent whose child constantly forgets to complete her homework. The parent who says "your mother and I expect you to study and get good grades" is employing healthy shame, while the parent who shouts in frustration and anger "you're so lazy! You'll never amount to anything!" is administering a dose of toxic shame, directed at his daughter's self-concept rather than that act of neglecting her homework. "Weaponized Shame," which forms the core focus of this book, is the intentional use of those attacks on another person's self-concept for the purpose of inflicting emotional and psychological harm.
The premise of the book is that all bullying involves "weaponized shame." Through the use of Shame Maps, simple iconographic diagrams similar to the genograms used by family therapists, Dr. Fast visually represents the overlapping shame dynamics in play in many common interactions, emphasizing the use of weaponized shame in bullying situations. The Shame Maps provide a useful tool for parents, teachers, therapists, school mental-health professionals, and others to use when discussing bullying with children, adolescents, and other adults. Fast traces different nuances of shame dynamics through several common types of bullying, highlighting LGBTQ, gender, and race among other bases for bullying actions, before extending the analysis to terminal acts of violence including school shootings, terrorism, homicide, and suicide. The book will both give readers concrete suggestions for healthy ways to discharge shame and equip them with techniques to help diffuse potentially harmful situations before they lead to dangerous extremes. The author is developing an interactive companion website to the book that will allow visitors to create personal shame maps based on their own scenario, to help readers employ this tool in real-world situations.
Brand
Product Identifiers
Model #
SKU
UPC