Bosch Spark Plug 6723 Spark Plug OE Fine Wire Platinum OE Replacement
By Bosch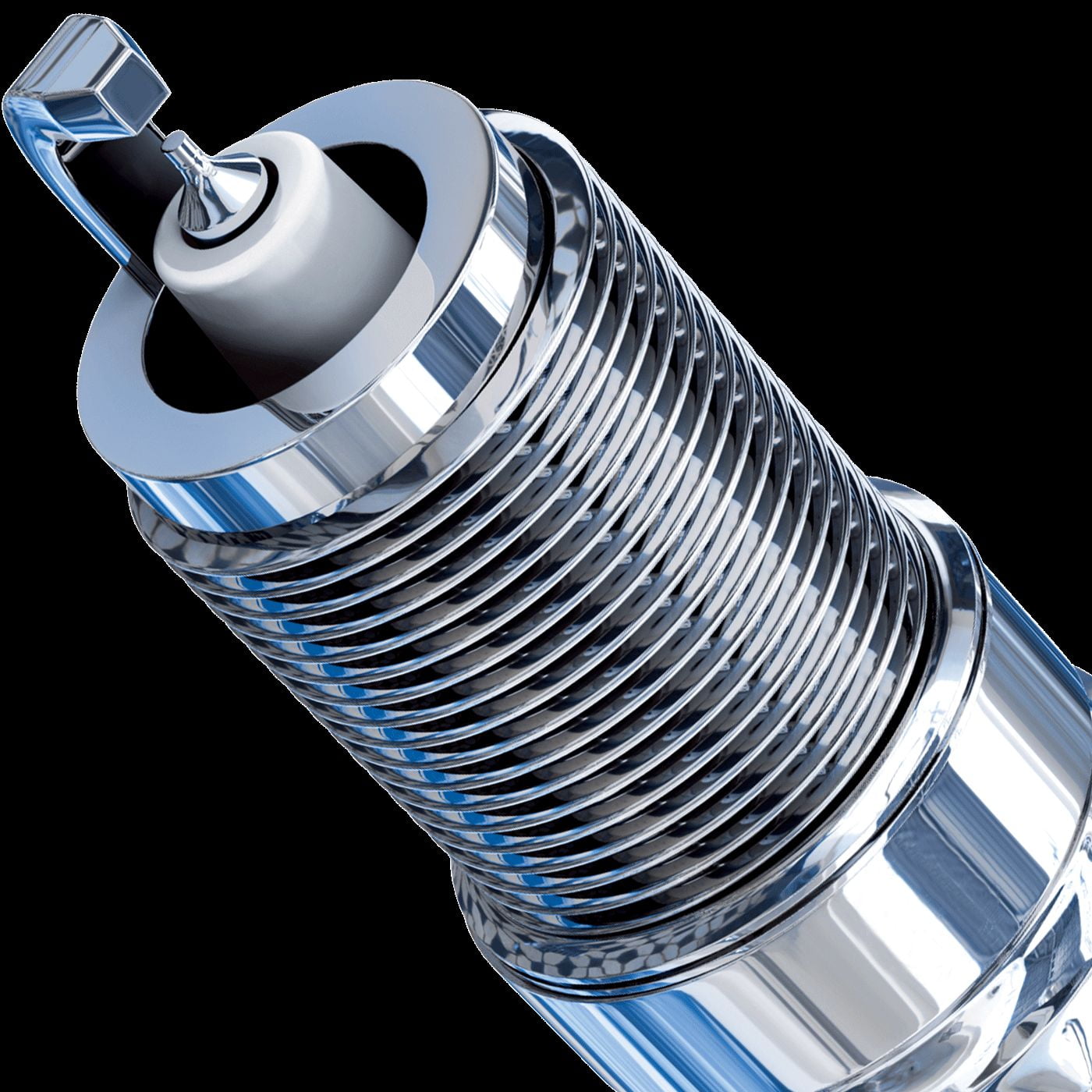 We're sorry! This product is not available. 
Bosch Spark Plug 6723 Spark Plug OE Fine Wire Platinum OE Replacement

Bosch Platinum Spark Plugs are the newest member of our OE fine wire spark plug family. From the brand trusted in the world's most advanced engines, Bosch Platinum Spark Plugs are engineered to provide you with improved ignitability and performance. The OE fine wire platinum design delivers optimum fit and function for 2x longer service life compared to standard copper plugs.


Features:
360 Degree Continuous Laser Welded Platinum Center Electrode Featuring Fine Wire Design
Copper Core Ground Electrode. Large, Copper Core Center Electrode
Tapered Yttrium Enhanced Ground Electrode
Nickel-Plated Shell With Rolled Threads. Promotes Durability And Long Life
Ribbed Insulator Design
Delivers Improved Ignitability And Performance Life. Provides Broader Heat Range To Resist Pre-Ignition
Reduces Flame Shrouding For Improved Combustion. Resist Wear
Provides Broader Heat Range To Resist Pre-Ignition. Provides Complete Anti-Seize And Corrosion Protection
Prevents Misfires Due To Flash-Over. Gives You Miles Of Worry-Free Driving
Limited 1 Year Warranty
Specifications:

Reach: 0.69 Inch
Resistor: Yes
Electrode Type: Fine Wire
Electrode Core Material: Platinum
Electrode Tip Material: Nickel And Yttrium
Insulator Type: Ribbed
Thread Size: M14
Seat Type: Tapered
Wrench Diameter: 5/8 Inch Hex
Quantity: Each

This product is designed to fit the following vehicles:
1998 - 2002 Chevrolet Cavalier
1999 - 1999 Chevrolet Malibu
1996 - 2003 Chevrolet S10
1986 - 1986 Ford Aerostar
1984 - 1990 Ford Bronco II
1980 - 1982 Ford Courier
1980 - 1983 Ford Fairmont
1981 - 1982 Ford Granada
1979 - 1986 Ford Mustang
1980 - 1980 Ford Pinto
1983 - 1992 Ford Ranger
2001 - 2011 Ford Ranger
1988 - 1994 Ford Tempo
1995 - 2003 GMC Sonoma
1998 - 2000 Isuzu Hombre
2001 - 2009 Mazda B2300
1984 - 1988 Mercedes-Benz 190E
1991 - 1993 Mercedes-Benz 190E
1980 - 1980 Mercury Bobcat
1980 - 1982 Mercury Capri
1981 - 1981 Mercury Cougar
Brand
Product Identifiers
Model #
SKU
UPC