Busta Rhymes Total Devastation: The Best of Busta Rhymes CD
By Generic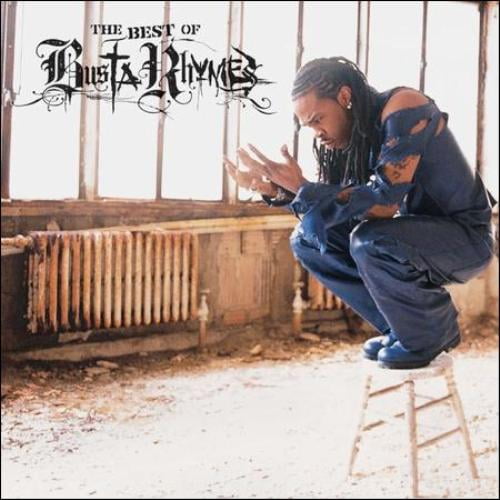 We're sorry! This product is not available. 
Busta Rhymes Total Devastation: The Best of Busta Rhymes CD. Personnel includes: Busta Rhymes, Rampage The Last Boy Scout, Zhane, Erykah Badu, Janet Jackson, Mystikal.
Producers include: Rashad Smith, Busta Rhymes, Easy Mo, Bee, DJ Scratch.
Compilation producers: Elektra Records.
Includes liner notes by Soren Baker.
Digitally remastered by Pat Kraus (Warner Bros. Records In House Studios).
This Rhino collection makes a case for Busta Rhymes as one of the most talented and significant MCs in hip-hop. Busta's dazzling, associative wordplay and catch-me-if-you-can intelligence blaze out of the speakers every time he's on the mic. His flow, a herky-jerky spill of dancehall cadences and exaggerated vaudevillian gestures, is tightly controlled and totally manic at once. He also strikes an appealing balance between the raw intensity of hardcore gangster rap and the accessible dexterity of Native Tongues outfits like A Tribe Called Quest. All of these qualities are on magnificent display on THE BEST OF BUSTA RHYMES.
Since the set's 18 tracks are arranged chronologically, the listener can chart Busta's progression from a young upstart in Leaders of the New School, through his breakout debut single (the irrepressibly infectious "Woo Hah!! Got You All in Check"), and all the necessary highlights from his four platinum solo albums. One of the testaments to Busta's greatness is his range and versatility--he sounds as at-home on soul-smooth duets with female R&B singers ("It's a Party" with Zhane, "One" with Erykah Badu) as he does spitting lickety-split rhymes on "Dangerous." Thanks to Rhino for putting together this definitive, much-needed compilation.
Brand
Product Identifiers
Model #
SKU
UPC