Deluxe Accessory Kit for Canon EOS Rebel T2i T3i T4i with Opteka Microfiber Deluxe Photo / Video Camera Gadget Bag, Opteka X-Grip Handle, 16GB SDHC High Speed Memory Card and More!
This Kit includes the following items :
Opteka High Definition II Professional 5 Piece Filter Kit (UV, CPL, FL, ND4 and 10x Macro Lens)
Opteka LP-E8 2000mAh Ultra High Capacity Li-ion Battery Pack for Canon Digital Rebel T2i, T3i & T4i Digital SLR Cameras
Opteka X-GRIP Professional Camera / Camcorder Action Stabilizing Handle with Accessory Shoe for Flash, Mic, or Video Light
Opteka Microfiber Deluxe Photo/Video Camera Gadget Bag for Digital Cameras & Camcorders
Opteka 16 GB Class 10 SDHC Secure Digital Memory Card
USB 2.0 SD/MMC Card Reader for PC and Mac
Opteka RC-4 Wireless Remote Control for Canon EOS Digital Rebel XT, XTi, XSi, T1i, T2i, T3i, T4i, 60D, 7D & 5D Mark II/III Digital SLR Cameras
Opteka 6 Foot Regular to Mini HDMI 1080p Cable
1x Hot Shoe Bubble Level
Opteka Digital Camera / Camcorder Lens Cleaning Kit, Tabletop Tripod, & LCD Screen Protectors
47st.Photo Deluxe Microfiber Cleaning Cloth
By 47St Photo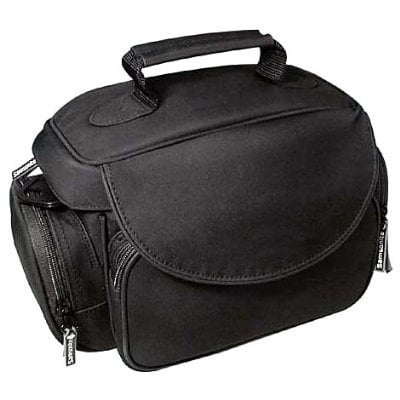 We're sorry! This product is not available. 
This Kit includes the following items :
Opteka High Definition II Professional 5 Piece Filter Kit (UV, CPL, FL, ND4 and 10x Macro Lens)
Opteka LP-E8 2000mAh Ultra High Capacity Li-ion Battery Pack for Canon Digital Rebel T2i, T3i & T4i Digital SLR Cameras
Opteka X-GRIP Professional Camera / Camcorder Action Stabilizing Handle with Accessory Shoe for Flash, Mic, or Video Light
Opteka Microfiber Deluxe Photo/Video Camera Gadget Bag for Digital Cameras & Camcorders
Opteka 16 GB Class 10 SDHC Secure Digital Memory Card
USB 2.0 SD/MMC Card Reader for PC and Mac
Opteka RC-4 Wireless Remote Control for Canon EOS Digital Rebel XT, XTi, XSi, T1i, T2i, T3i, T4i, 60D, 7D & 5D Mark II/III Digital SLR Cameras
Opteka 6 Foot Regular to Mini HDMI 1080p Cable
1x Hot Shoe Bubble Level
Opteka Digital Camera / Camcorder Lens Cleaning Kit, Tabletop Tripod, & LCD Screen Protectors
47st.Photo Deluxe Microfiber Cleaning Cloth
Brand
Product Identifiers
Model #
SKU
UPC