Devin Townsend/Devin Townsend Project Transcendence [Bonus Disc] [Digipak] CD
By Generic
Sold and shipped by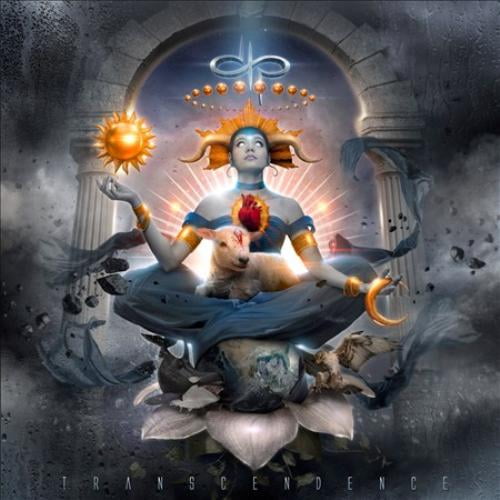 We're sorry! This product is not available. 
Devin Townsend/Devin Townsend Project Transcendence [Bonus Disc] [Digipak] CD. Personnel: Devin Townsend (guitar, keyboards, programming); Dave Young (guitar).
Over two decades, Devin Townsend has released such an enormous, wide-ranging body of music, he's become impossible to pin down. There are so many recordings, directions, and concepts, it's fruitless comparing one to another, and every new one seems to be a snapshot of where he's at during a particular period. Transcendence, a Devin Townsend Project release, is no exception.
His follow-up to 2014's Z² double-album (half of which was DTP's Sky Blue) finds the musical polymath and self-admitted control freak working in a new way: collaborating directly with the other Project musicians during the writing process. Musically, this offering follows the modern arena rock aspect of that predecessor. There is metal here (of the symphonic and power varieties), but it's woven into a fabric of prog folk, hard rock, and dreamy, catchy pop. The central unifying factor here is drama: It's pervasive. Evidence lies in the opener, a familiar-sounding but otherwise complete rework of "Truth" (the original appeared as the first track on 1998's Infinity). This version is an overture to what follows, with its power metal riff appended by a female vocal backing chorus that includes Anneke van Giersbergen, Katrina Natale, and Che Aimee Dorval, proggy staccato guitar, bass and keyboard vamps, and absolutely gigantic-sounding drums. Second track "Stormbending" opens the album wide with a majestic pace and a gorgeous melody as guitars and keyboards lay down cascading fills behind massively stacked chorale-styled vocals. "Secret Sciences" is the most angular jam here. The arpeggiated guitars and intricate layers of hooky melodies offer a perfect illustration of the Project band at its best. The set's longest cut, "Higher," is the album's centerpiece. Commencing with a fingerpicked acoustic guitar intro amid textured ambience and a lilting folk melody, it winds through a staggering number of dynamic and musical changes over nearly ten minutes. The drumming that introduces the title track paves the way for operatic chorus vocals and orchestral synths that mimic brass and reed sections, as basslines and guitars thrum and cut at the margins. The striking sound collage contrasted with the grandeur of the lyric melody in "From the Heart" could easily have been a single -- if singles were more than eight-minutes long. The Celtic overtones and singalong quality in layered harmonies are underscored by lilting, airy, country-esque guitar fills, shimmering keyboards, and shuffling drums. Transcendence is filled with interlocking, beautifully written, arranged, and executed songs. Production and recording are typically excellent. Townsend has set such an impossibly high standard and this is another excellent entry in a catalog brimming with them. That said, it extends the boundaries explored on Sky Blue, and delivers -- in full -- on the promise it presented. ~ Thom Jurek
Brand
Product Identifiers
Model #
SKU
UPC
domainType
hideSlap