Glass Animals How to Be a Human Being [PA] [Slipcase] * CD
By Generic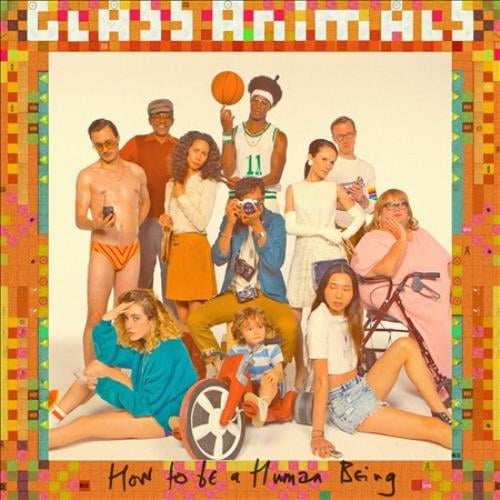 We're sorry! This product is not available. 
Glass Animals How to Be a Human Being [PA] [Slipcase] * CD. Audio Mixers: Matt Wiggins; David Wrench.
Recording information: The Church; the Lookout.
Photographer: Neil Krug.
After releasing their debut album ZABA, Glass Animals spent the better part of two years on tour, an experience that had a significant impact on their music. Not only did they translate ZABA's aloof ambient pop for ever-bigger audiences, the stories they heard from people they met on the road inspired How to Be a Human Being, a more ambitious, more engaged, and more engaging follow-up that makes a strong case for interacting with the world instead of hiding in a bedroom making beats. Written within weeks of finishing the tour, How to Be a Human Being sprung from an intensive creative process that involved imagining its characters, down to their favorite foods and hobbies, and recruiting photographer Neil Krug to bring its visuals to life. Despite this attention to detail, these character studies aren't especially literal. Only a handful of songs, like the wannabe-populated "The Other Side of Paradise," offer much in the way of narrative or world-building. Instead, Glass Animals focus on a very human mix of emotions, particularly on the album's bookends: "Life Itself"'s protagonist describes himself as "Northern Camden's own Flash Gordon," capturing the innocent swagger of starting out in a way that feels equally endearing and ridiculous, while "Agnes" records someone's final moments with bittersweet majesty.
Though How to Be a Human Being' lyrics are more straightforward than ZABA's abstracts musings, Glass Animals' vivid music does more to convey their characters. They use their animated arrangements more purposefully than they did before, even though the rippling "Cane Shuga" feels like the bridge between this album and their debut. The different guises allow the band new nuances: "Take a Slice" and "Poplar St" are two of their sexiest songs, but the former exudes seductive femininity, the latter a masculine strut. Elsewhere, the R&B and hip-hop influences that percolated through ZABA finally bubble to the surface. "Pork Soda" plays like a distant cousin of Blackstreet's "No Diggity," while "Season 2, Episode 3," a love song to someone whiling her life away in front of the tube, is a mashup of R&B and chiptune that makes it one of the album's most adorably bittersweet moments. Indeed, despite its high-concept origins, the album doesn't take itself too seriously, and its vignettes are more cheerful than gritty: "Youth"'s tale of motherly nostalgia and loss is one of the album's most joyous-sounding songs. How to Be a Human Being's sense of wonder and joie de vivre feels as instructive to Glass Animals as their listeners, and their willingness to try anything results in some truly great moments. ~ Heather Phares
Brand
Product Identifiers
Model #
SKU
UPC