Gossling Harvest of Gold [Slipcase] * CD
By Generic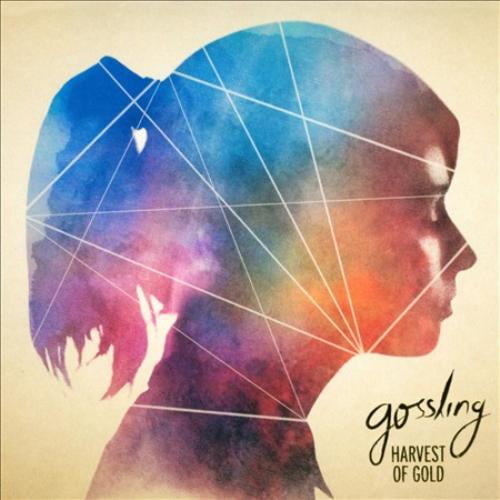 We're sorry! This product is not available. 
Gossling Harvest of Gold [Slipcase] * CD. Personnel: Helen Croome (vocals, acoustic guitar, piano, organ, keyboards, background vocals); John Castle (electric guitar, keyboards, percussion); Ben Edgar (electric guitar); Erkki Veltheim (violin, viola); Melanie Robinson (cello); Phil Noy (baritone saxophone); Ross Irwin (trumpet, flugelhorn); Kieran Conrau (tenor trombone, bass trombone); Peter Marin (drums, percussion).
Audio Mixer: John Castle.
Recording information: The Shed, Melbourne, Australia.
Photographer: Rachelle Simoneau.
Gossling's full-length debut album, 2013's Harvest of Gold, is a melodic, sonically layered recording that succeeds largely upon the evocative, poetic writing and cherubic vocals of singer/songwriter Helen Elizabeth Croome. Formed in 2009, Gossling is primarily Croome's project with the Melbourne, Australia-based artist handling not just the songwriting, but also piano, organ, keyboards, and acoustic guitar. That said, she receives plenty of musical support from her longtime backing ensemble and many of the songs on Harvest of Gold feature an organic, if admittedly minimalist, mix of electric guitar, percussion, strings, and horns. Having studied music at university, Croome is adept at writing and arranging her languid, often bittersweet songs, which flow between moody dance rock ("Never Expire"), Baroque torch songs ("Vanish"), and catchy, Giorgio Moroder-influenced synth pop ("Challenge"). Elsewhere, Croome's collaboration with Sparkadia's Alexander Burnett on the darkly romantic "Summer Song" sounds like something along the lines of Joanna Newsom dueting with Leonard Cohen; clearly, two of Croome's musical touchstones. And it's not just Croome's distinctive chamber pop inclinations that one can draw parallels with Newsom and Cohen. On the contrary, Croome also shares a talent for her predecessor's literary, noir-ish prose. On "Lover's Spat," she sings, "Oh I think I hear, in broken words, a lover's spat/Voices to and fro, a women's cry, a baritone." Similarly, Croome has a tangible knack for capturing the aura and emotional climate of a moment. On "That Feeling," she coos, "You got it all laid out/The music's thumping low/Your playlist played just right/Soft but not too slow/The lighting's not too bright/The cushions placed just so.." and "The elements together form a statement as to whether there's a vibe that's gonna carry the night." Ultimately, it's just this kind of intimate, infectious vibe that Croome creates so adeptly on Harvest of Gold that carries you from beginning to the end. ~ Matt Collar
Brand
Product Identifiers
Model #
SKU
UPC