Hooverphonic Blue Wonder Power Milk Vinyl
By Generic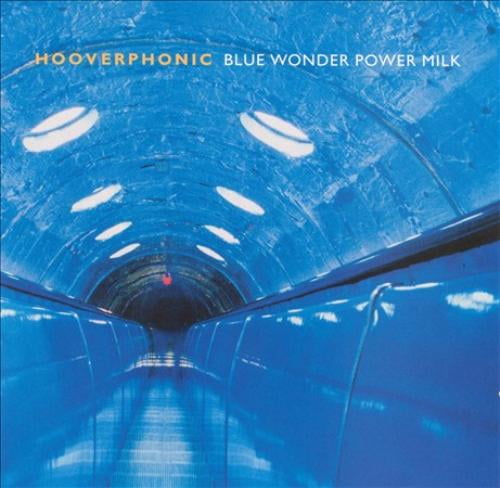 We're sorry! This product is not available. 
Hooverphonic Blue Wonder Power Milk Vinyl. Hooverphonic: Geike Arnaert (vocals); Alex Callier (vocals, guitar, keyboards, programming); Raymond Geerts (guitar); Frank Duchene (keyboards, background vocals).
Additional personnel: Ryoji Hata (vocals); Mark Plati (vocals, acoustic guitar, bass, programming); The Hooverphonic String Orchestra (strings); Rik Vercruyssen, Alex Van Aken (horns); Mike Davis, Herb Besson (trombone); Dave Richards (acoustic bass); Ronny Mosuse (bass); Eric Bosteels (drums, percussion).
The Hooverphonic String Orchestra includes: Joris Van Den Hauwe (conductor); Christiana Constaninesiu, Claire Delplanque, Grietje Francais, Veronique Gilis, Tine Janssens, Jan Buysschaert, Herwig Corijn, Hoost Cuypen, Henk De Bruycker, Patrick De Neef, Otto Derolez, Maruritz Goossens.
BLUE WONDER POWER MILK contains a hidden track after "Magneta."
Staying true to eclectic ambience through dramatic electronic music, Hooverphonic raise the pressure from their debut single "2Wicky" for a more passionate effort on their second album, Blue Wonder Power Milk. New vocalist Geike Arnaert captures an innocence that was practically blindsided on the first album by former lead singer Liesje Sadonius. Blue Wonder Power Milk is intricately woven with string arrangements and pulsating dance club beats for a drowsy feel. Most songs featured on Blue Wonder Power Milk are guided by light strings, allowing Hooverphonic to gently fall into genres of indie pop, dream pop, and trip-hop, however each song does take on a life of its own -- slowly. Album opener "Battersea" arrives with Arnaert's breathy vocals for a spiraling drum'n'bass track about self-indulgence. "Club Montepulciano," which received moderate airplay on college radio and "Eden" both glide with an ethereal beauty, whereas "Lung" thrives with heavy guitar licks and throbbing Depeche Mode-like synths. Blue Wonder Power Milk attempts for a strong introduction, and while it is indeed enchanting, it's also slow to rise. It isn't until the latter part of the record where the music feels tight. Songs such as "Renaissance Affair" and "Tuna" both depict an artistical splendor. Both compose a naïveté, unlike "2Wicky," with its personal lyrics and impersonal orchestral mystery. "Magenta" is pure symphonic bliss -- raging keyboard hues are hard hitting with a delicate sensuality taking over the entire theme of the album. Blue Wonder Power Milk depicts what's yet to come from Hooverphonic, but also a sound that is unafraid to be young and wistful to be reworked in future albums. ~ MacKenzie Wilson
Brand
Product Identifiers
Model #
SKU
UPC