Iggy & the Stooges/The Stooges Ready to Die [Digipak] CD
By Generic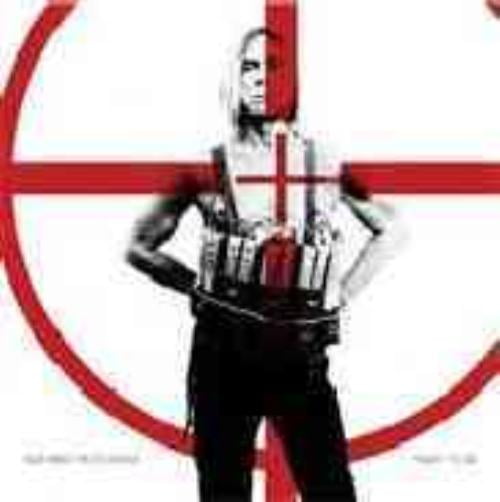 We're sorry! This product is not available. 
Iggy & the Stooges/The Stooges Ready to Die [Digipak] CD. Personnel: Iggy Pop (vocals); James Williamson (guitar); Steve MacKay (saxophone); Scott Asheton (drums); Toby Dammit (percussion).
Recording information: Candy Bomber Studios, Berlin; Fantasy Studio; Groove Masters, Santa Monica, CA; South Beach Studios, Miami; Studio 606, Northridge, CA.
Photographer: David Raccuglia.
Ready to Die arrives with none of the heady expectations of The Weirdness, the 2007 comeback that found Iggy Pop and the Asheton Brothers, aided by the sturdy Mike Watt, attempting to re-create some of the madness of Funhouse. For a variety of reasons it didn't work, but it wasn't so much an embarrassment as it was, well, weirdness, from a band weighed down more by its own ongoing internal tensions than its legacy. A little over a year after its release, Ron Asheton died and the group did what they did last time they were hanging by a thread: they brought in guitarist James Williamson. Back in 1973, he was the fuel that propelled Raw Power, an album that found Ron sitting in uneasily on bass, and he and Iggy recorded a bit after the Stooges final '70s implosion, but after 1980 he retired from music, choosing to pursue electrical engineering. So, in a sense, Williamson was further removed from rock & roll than Ron Asheton, who always plugged away in a variety of Ann Arbor- and Detroit-based rock bands, which makes the success of this second-phased Stooges reunion all the more remarkable. Because Ready to Die feels like a Stooges album in all the right ways, throwing out the halting, lurching hard murk of The Weirdness in favor of successive blasts of sleaze, intermittently interrupted by the occasional moment of reflection. Ballads were verboten in the olden days -- whenever the Stooges slowed the tempo, they got mired in a dirge -- so this pair of quiet ones suggest an older band, one filled with musicians facing their seventies (perhaps that's the origin of the title?), but the rest of Ready to Die showcases grizzled, gnarly vets who not only know how to deliver the goods but take pleasure in doing so. That sense of joy is a new wrinkle for the Stooges: at their purest, their fun was nihilistic, celebrating the joy in destruction. Here, there's a sense of joy in still being alive and still being able to make noise. Much of that comes from Williamson -- who not only writes and plays guitar but produces the album, giving it a clean, efficient attack -- as the guitarist seemingly relishes the opportunity to get back into the game. If he takes things seriously, Iggy most decidedly does not, happily succumbing to silliness -- he's on his knees for those Double Ds, bringing to mind the Iggy who's always anxious to encore with "Louie Louie" -- and that reckless vulgarity is preferable to the strained pretension of The Weirdness, particularly when it's supported by the righteous noise of the reconstituted Stooges. Liberated from the weight of their history, they're just ready to rock while they still can, and that's why Ready to Die is, against all odds, a terrific Stooges album. ~ Stephen Thomas Erlewine
Brand
Product Identifiers
Model #
SKU
UPC