Mono (Japan) Rays of Darkness [Digipak] CD
By Generic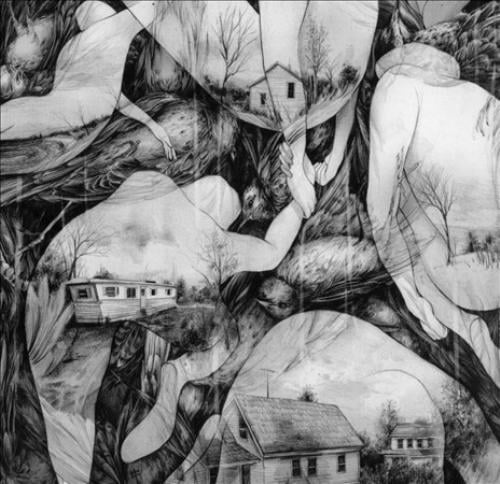 We're sorry! This product is not available. 
Mono (Japan) Rays of Darkness [Digipak] CD. Personnel: Tetsuya Fukagawa (vocals); Tamaki Yuasa (guitar, piano, glockenspiel); Yoda, Takaakira "Taka" Goto (guitar); Jacob Valenzuela (trumpet); Yasunoir Takoda (glockenspiel, drums, percussion).
Audio Mixer: Fred Weaver.
Recording information: Apocalypse the Apocalypse, Clearfield, PA (05/2014-06/2014); WaveLab Studios, Tucson, AZ (05/2014-06/2014).
Rays of Darkness is the second of two simultaneously recorded albums by Mono that reveal related yet different aspects of their musical identity. Its companion, The Last Dawn, features the band's chosen instrumentation for all of its records since 2004: chamber strings, piano, lyric -- and often noisy -- guitars, basses, and drums. In contrast, Rays of Darkness may be the heaviest record in Mono's catalog. Forgoing orchestral instruments, it is comprised of just four tracks. "Recoil, Ignite," at over 13 minutes, is an expansive intro. It commences with the band's signature trope: a sparsely plucked single guitar line merely hinting at the ghost of a melody. Shortly thereafter, strummed guitars, layered basslines, rolling tom-toms, and punchy kick drums enter. Within a couple of minutes a tightly wound lyric frame explodes in violence as cascading waves of chords, shattered solo figures, cymbal crashes, and feedback claim it with blackened majesty. Initially, "Surrender" sounds like retrenchment; its residual restraint and melancholy are the logical emotional aftermath of its predecessor's velocity. But soon, stacked, rounded modal trumpets, squalling guitar lines, and processional drums emerge to add drama and a profound sense of loss, as if the soundscape emerged from devastation. "The Hand That Holds the Truth" has a nearly ambient introduction comprised of single notes, backmasked two-chord vamps, reverb, echo, and space. Eventually a lyric pattern emerges, but it's an almost inverse one. After each pass, it slowly fragments to make room for gorgeous cymbal washes and a denser overall palette. The guitars engage in back-and-forth rhythmic syncopation that eventually dissolves into a muted drone. From near silence the drums thunder and guitars emerge blazing, and the unnerving, harsh, half-growled/half-screamed guest vocals of Envy's Tetsu Fukagawa claim center stage. This unmitigated sense of tortured evil would sound right at home on an Enslaved record. There is only one place for Mono to travel to from here: dissolution. So dark, bleak, and wasted is the sonic soundscape, "The Last Rays" simply dwells in noise and drones for its final six-plus minutes. Rays of Darkness is a recognizable yet more unpredictable, unruly Mono. This nightmarish album, combined with the haunted beauty of the more conventional The Last Dawn, results in the band's magnum opus. ~ Thom Jurek
Brand
Product Identifiers
Model #
SKU
UPC