Ohio, Michael Mangus Hardcover
By Generic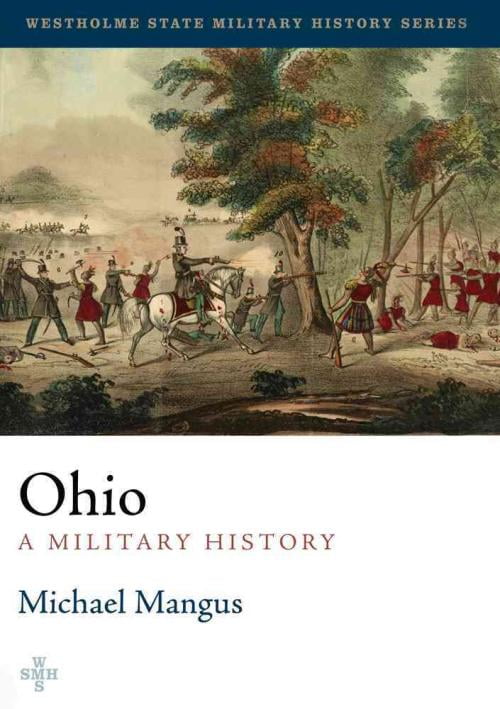 We're sorry! This product is not available. 
Ohio, Michael Mangus Hardcover.
In this volume, historian Michael Mangus traces Ohio?s military history from what archaeology reveals about the earliest prehistoric people through Ohio?s role in the War on Terror. Ohio: A Military History is the most comprehensive account to date of conflict within the state as well as the state?s contributions to the nation?s military history. With its extraordinary natural resources and key waterways, the region that the state of Ohio now includes was a partial reason for three wars involving European powers: the French and Indian War, the American Revolution, and the War of 1812. It was also site to numerous conflicts between Euro- Americans and American Indians in the late eighteenth and early nineteenth centuries. Various American military personalities have ties to the state, including George Rogers Clark, Tecumseh, Ulysses Grant, George Custer, Edward Rickenbacker, and Paul Tibbets, Jr. Ohio?s civilians routinely supported their soldiers in these military conflicts by endorsing bounties to spur recruits, providing funds to families of active-duty soldiers, forming Soldiers? Aid Societies, and serving as nurses on the battlefield. Yet not all of Ohio?s people actively supported war, with some of the state?s civilians playing prominent roles in protest efforts, including the most infamous anti-war protest in United States history, the shootings at Kent State University.
Complete with a list of historical sites and a comprehensive bibliography, Ohio: A Military History is an important reference for those interested in the role of the ?Buckeye State? in our nation?s history.

Westholme State Military History Series
Each state in the United States of America has a unique military history. The volumes in this series seek to provide a portrait of the richness of each state?s military experience, primarily defined by its borders, as well as the important contributions the state has made to the nation?s military history. Written by historians for the general reader, the volumes trace the history of conflict from the original native populations to today. The volumes are well illustrated and include specially commissioned maps, extensive bibliographies for further reading, lists of national and state historical sites, and detailed indexes.
Brand
Product Identifiers
Model #
SKU
UPC