Onitsuka Tiger Women's Ultimate 81 White / Low Top Walking Shoe - 8M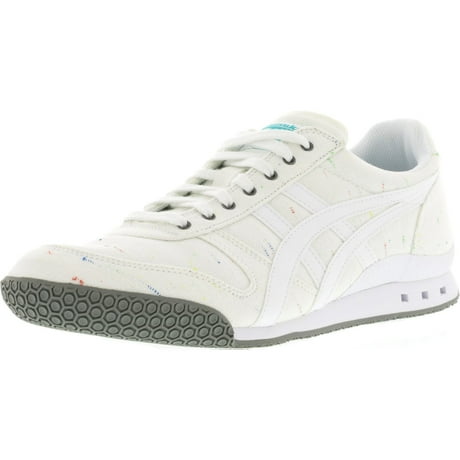 We're sorry! This product is not available. 
Do you believe that getting there is half the fun of life? Do you have a fun and playful personality? Then you are going to want to jump into a pair of new Onitsuka Tiger shoes! This exciting pair of Onitsuka Tiger shoes will have you wondering how you have managed to literally limp through life without them! Onitsuka Tiger shoes are the ultimate in both style and function. Onitsuka Tiger shoes have newly designed outer uppers and amazingly flexible newly engineered manmade soles that both cushion and support all the parts of your foot. Your foot will be safely cradled to take any abuse whether you're careening down new paths slogging up steep hills or running pell-mell flat out on smooth pavement. The naturally improved fit is enhanced by the rugged durability and built-in no heel heels that are perfect for those extra-long treks. Whether it is over not-so-smooth rugged terrain your feet will feel as though they could continue on forever! The distinctive cut and design make this pair of shoes stand out from all other competition. Even if they don't necessarily make you run faster and jump higher they will definitely help you run smoother and more comfortably than ever before. They feature a wonderful support system that simultaneously cushions and wraps your feet in comfort every step of the way. The responsive way in which this pair of Onitsuka Tiger shoes answers to your every whim is nothing short of amazing. The premium foot-bed allows you to more intensely sense the path beneath you with every step. Their breath-ability superior feel and comfort that responds to your slightest command for direction is amazingly impressive. Onitsuka Tiger shoes have been engineered to deliver the maximum results with the final result being a vastly improved line of shoe.
Actual Color
White / White
Material
Synthetic
Size
8M
Brand
Product Identifiers
Model #
ONIW-ULTIMATE81-WHITEWHI100.8M
SKU
UPC
Actual Color
White / White
Material
Synthetic
Size
6.5M
Brand
Product Identifiers
Model #
ONIW-ULTIMATE81-WHITEWHI100.6.5M
SKU
UPC
Actual Color
White / White
Material
Synthetic
Size
9.5M
Brand
Product Identifiers
Model #
ONIW-ULTIMATE81-WHITEWHI100.9.5M
SKU
UPC
Actual Color
White / White
Material
Synthetic
Size
10M
Brand
Product Identifiers
Model #
ONIW-ULTIMATE81-WHITEWHI100.10M
SKU
UPC
Actual Color
White / White
Material
Synthetic
Size
9M
Brand
Product Identifiers
Model #
ONIW-ULTIMATE81-WHITEWHI100.9M
SKU
UPC
Actual Color
White / White
Material
Synthetic
Size
8.5M
Brand
Product Identifiers
Model #
ONIW-ULTIMATE81-WHITEWHI100.8.5M
SKU
UPC