Sick Puppies Tri-Polar [PA] CD
By Generic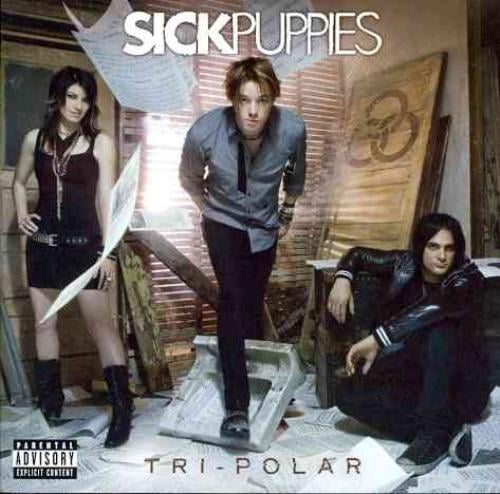 We're sorry! This product is not available. 
Sick Puppies Tri-Polar [PA] CD. Personnel: Shimon Moore (vocals, guitar); Emma Anzai (vocals); Tim Pierce (guitar); Cameron Stone (cello); Mark Goodwin (drums); Nigel Lundemo, Devrim "DK" Karaoglu (programming).
Audio Mixers: Mark Needham; Ben Grosse.
Recording information: Rock Mafia Studios, Santa Monica, CA; Safehouse Sound, Burbank, CA.
Photographer: Travis Shin.
After four years of living in Los Angeles, it's no surprise that Sick Puppies sound more American than ever on TRI-POLAR. The Australian band always drew on U.S. angst rock for its influences, though, and that's even more obvious here than before, with plenty of Alice in Chains and Stabbing Westward influences apparent. "So What I Lied" has a guitar riff in the midsection typical of Tool, and in "White Balloons" singer Shimon Moore briefly adopts the stop-start cadence of Maynard Keenan. "Don't Walk Away" is a very typical example of the "I know I was wrong" genre that even includes a heartfelt moan of..."I know I was wrong." The downtrodden revenge fantasy "Master of the Universe" has a quirky slap bass intro and a sitar layered into the guitar solo; it's the album's highlight.
Brand
Product Identifiers
Model #
SKU
UPC