Superb Choice® 75W Adapter for Toshiba Satellite C855D-S5315 C855D-S5320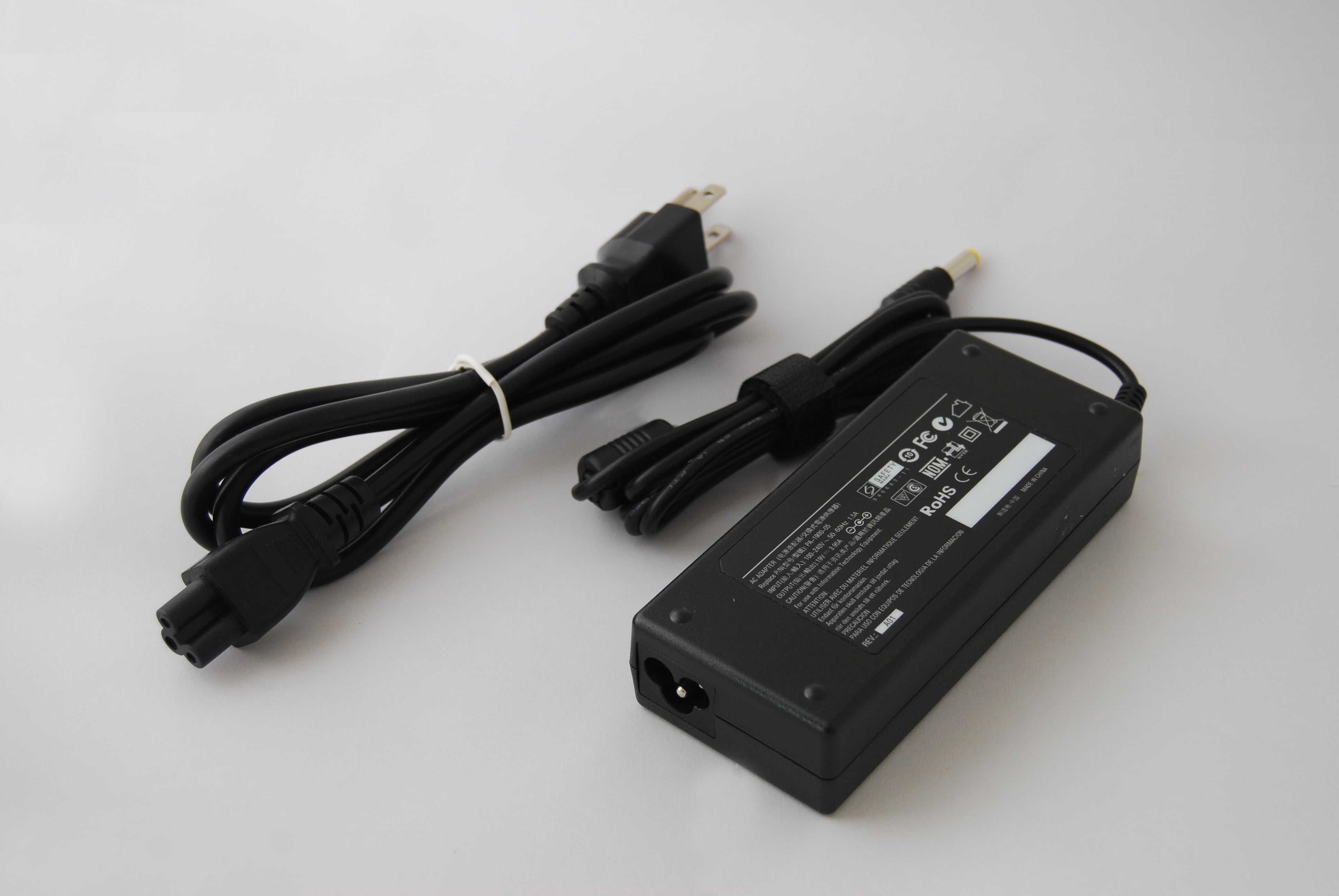 We're sorry! This product is not available. 
Input:AC100-240V Output: DC 19V 3.95A 75W 5.5mm*2.5mm
Excellent backup AC Adapter for your Laptop.
High Efficiency and Reliability. This adapter was tested and proven to match and/or exceed original specifications of Toshiba products.
1 year replacement warranty,30-day refund guarantee after the purchase.
Replacement for: TOSHIBA PA-1900-05 toshiba PA-1900-06 toshiba PA-1600-05 toshiba PA-1750-01 TOSHIBA PA3165U-1ACA TOSHIBA PA3097U-1ACA TOSHIBA PA3032U-1ACA TOSHIBA PA3395U-1BRS TOSHIBA PA3421U-1BRS ALIENWARE 20217-1038 LSEALIENWARE 9901A2070 ASUS: ADP-65DB ASUS AVERATEC ASUS LSE9802B2060 COMPAQ: COMPAQ CQPS1200AC-C10 COMPAQ ADP-75FBF1377 COMPAQ AF4814 COMPAQ AF1781 COMPAQ AF1454 COMPAQ A309241-001 COMPAQ 308745-001 COMPAQ 310925-001 COMPAQ 298239-001 COMPAQ 222113-001 COMPAQ 198713-001 COMPAQ 180676-001 COMPAQ 177626-001 COMPAQ 247051-001 COMPAQ 247050-001 COMPAQ 246437-002 COMPAQ 246437-001 COMPAQ 196345-B22 DELL: Dell PA-1600-06 Dell D1F9710 FUJITSU: FUJITSU FMV-AC315S FUJITSU FPCAC34A FUJITSU PFPCAC34 FUJITSU FPCAC33AP FUJITSU FPCAC33 FUJITSU FPCAC26A FUJITSU PFPCAC26 FUJITSU FPCAC25 FUJITSU CA01007-0960 FUJITSU CA01007-0930 FUJITSU CA01007-0920 FUJITSU CA01007-0890 GREAT QUALITY PA-1600-06 IBM: IBM 11J862702K6900 NEC: NEC OP-520-75601 TADPOLE API-7629US-ACIID-AC VSACC24666TPC-PCA-002SDH-ADPT-001PA-1500-01 91.47T28.001 VPRN-AC100 ADP-60DB
Fit Machine models: Toshiba Satellite C855D-S5315 C855D-S5320
Laptop AC Adapter; Toshiba Satellite C855D-S5315 C855D-S5320
Brand
Product Identifiers
Model #
SKU
UPC