Way Beyond "Barn Finds"... The Story Behind Smokey Yunick's Boss Mustang, Wallace Wyss Paperback
By Generic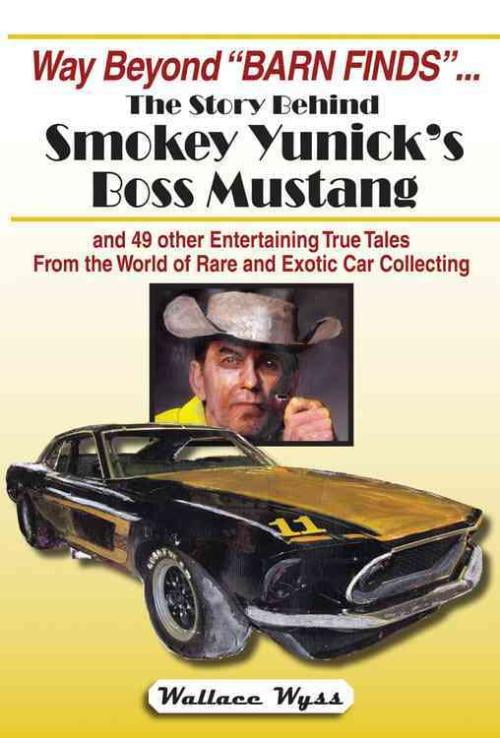 We're sorry! This product is not available. 
Way Beyond "Barn Finds"... The Story Behind Smokey Yunick's Boss Mustang, Wallace Wyss Paperback.
The Story of Smokey Yunick's Boss Mustang is just one of 50 entertaining true stories from the collector car world. When Smokey Yunich, a famous mechanic in Daytona Beach, Florida, heard his Detroit executive buddy, Semon "Bunkie" Knudsen, had jumped ship at GM to go over to Ford, he wondered if he would still get race cars in plain brown wrappers to tweak. Sure enough, one prototype Boss 302 received a 429 wedge engine and was later delivered to Smokey Yunick for further development of a road racer. Smokey started tearing the car apart to rebuild it the Smokey way (with lots of tricks) but then Knudsen called and said reconfigure it for NASCAR's GT series instead of for Trans Am. Oh, and by the way, he had to be ready for the Talladega race a few days later. Smokey was not amused, but changed the car again for the specific set-up needed for a circle track. Ironically after all the money and effort that went into this car, it had only one race at a major eventG??the 1969 Talladega 400 mile NASCAR GT event - but alas, after lapping the field, the car suffered a failed rocker arm mid-race and didn't finish. Smokey had reportedly told Knudsen that the stock rocker arms were weak but didn't get authorized to design or install better ones, and so predictably that's the part that broke. And wouldn't you know, Smokey's Champion at Ford, Knudsen, stepped on too many toes while in Dearborn and was fired, so the car being Bunkie's project, was killed off. The car then sat for years until later restored and now worth a ?life changing' amount of money.
Brand
Product Identifiers
Model #
SKU
UPC